Blog by UNO Student, William Scheopner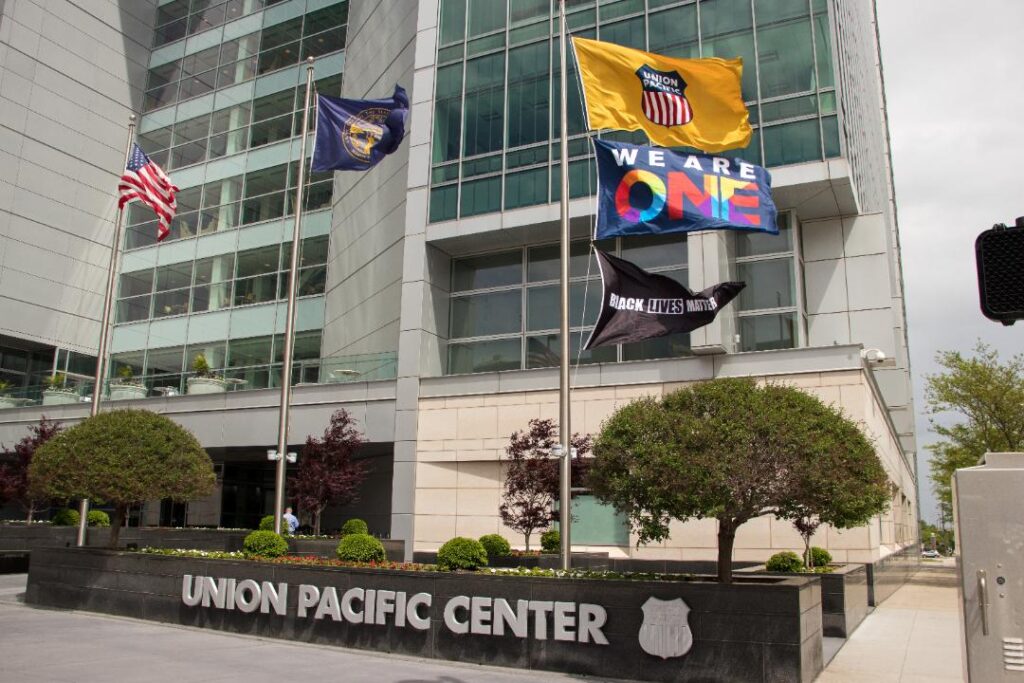 Union Pacific (UP) takes Diversity, Equity, & Inclusion (DE&I) seriously. In a recent post on the UP blog, Inside Track, UP President and CEO Lance Fritz talks about this commitment,
"We are a company built by UP families from all walks of life, from all ethnicities and of all colors who connect our communities to the rest of America and to the world. The strength and value created by diversity is seen throughout our history. Our duty, building off the 160 years of work done before us, is to create true equity and inclusion for all our employees and help do the same in the communities we serve." 
UP's Rich History in North Omaha
Through the last 160 years since Union Pacific's founding, UP has been a mainstay in the North Omaha area. Adam Fletcher Sasse, Omaha historian, authored A History of Railroads in North Omaha [Imbed link: https://northomahahistory.com/2017/04/26/railroads-in-north-omaha/] identifying the historical significance of Union Pacific in North Omaha. For much of Union Pacific's history, they maintained a rail yard at North 11th and Cuming and a repair shop at North 9th and Cuming. This yard and shop provided jobs and stability within the community, as well as cemented the Union Pacific headquarters in Omaha. 
Another part of Union Pacific's history in Omaha and commitment to DE&I can be observed in the creation of UP's Employee Resource Groups (ERGs). ERGs are communal organizations within companies that give employees who are part of specific demographic or experience groups support, resources, and community. Union Pacific's first ERG, the Black Employee Network (BEN) was founded in 1979 in Omaha. It began with just five members, but has now grown nationally across Union Pacific, with more that 700 members today. According to Sasse, "The mission of BEN is to increase the recruitment, retention and advancement of African-American employees within Union Pacific, by promoting and facilitating personal and professional growth, and working with UP senior leadership on diversity issues. BEN also provides scholarships, encourages post-secondary education for high school graduates, and supports local African-American communities."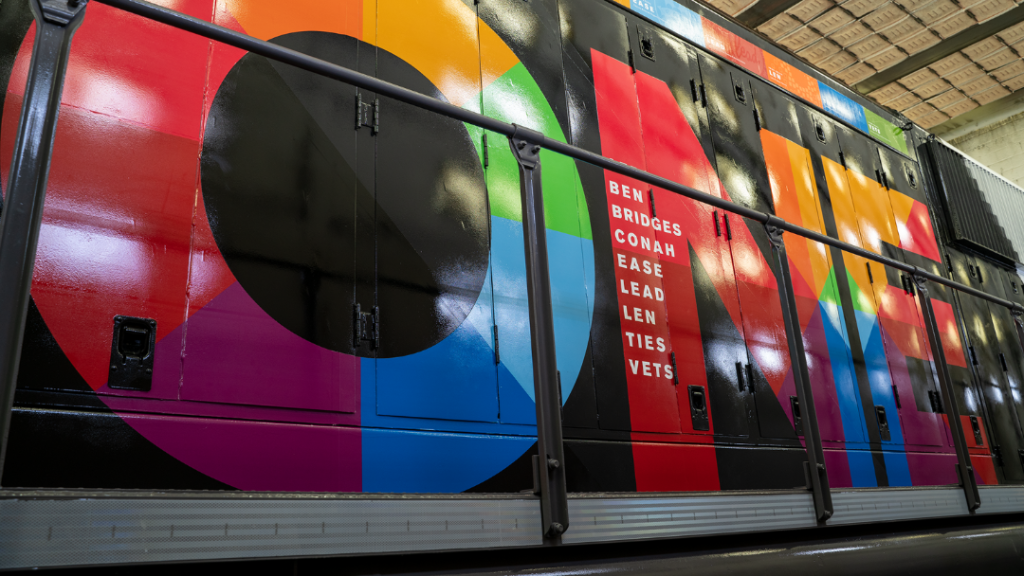 UP's Commemorative Locomotive Celebrates Inclusivity
This year, Union Pacific's Corporate Communications team and the Employee Resource Groups (ERGs) collaborated to design a commemorative locomotive celebrating inclusion and UP's We Are ONE campaign. The locomotive, UP No. 1979, is named in honor of the year that UP's first employee group, the Black Employee Network, was founded. It will be unveiled on June 19th in Houston, just an hour away from Galveston, where the reading of the Emancipation Proclamation in 1865 marked the beginning of the celebration of Juneteenth. If you'd like to see the locomotive as it makes its way through a series of stops around the country, it will be in Omaha at the conclusion of its tour on September 1-2.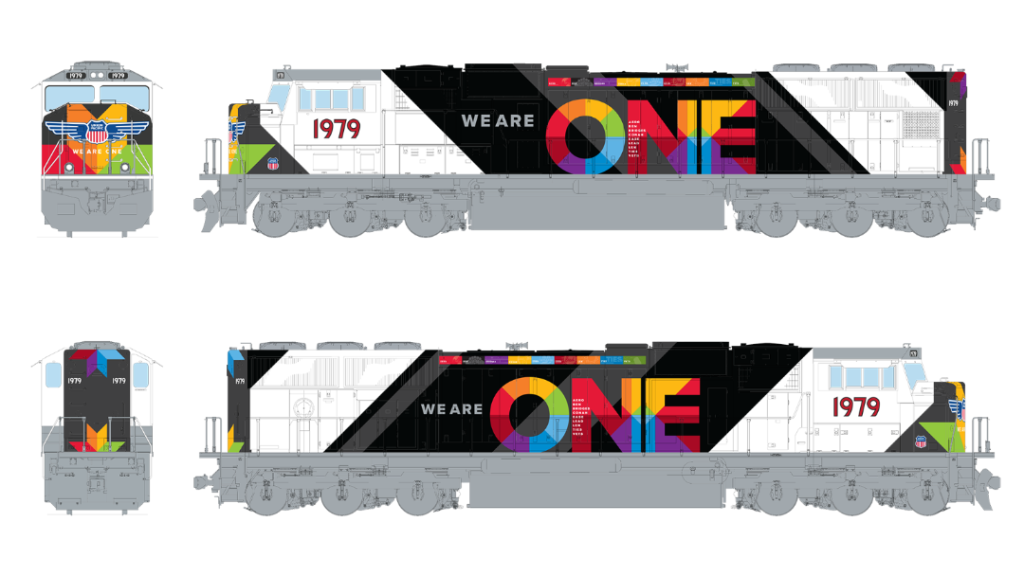 The design for the train was created by the Corporate Communications team and voted on by each of UP's eight Employee Resource Groups. The eight groups are listed on the side of the locomotive. The design incorporates UP's We Are ONE logo. The design was executed by Jenks Locomotive Shop in North Little Rock.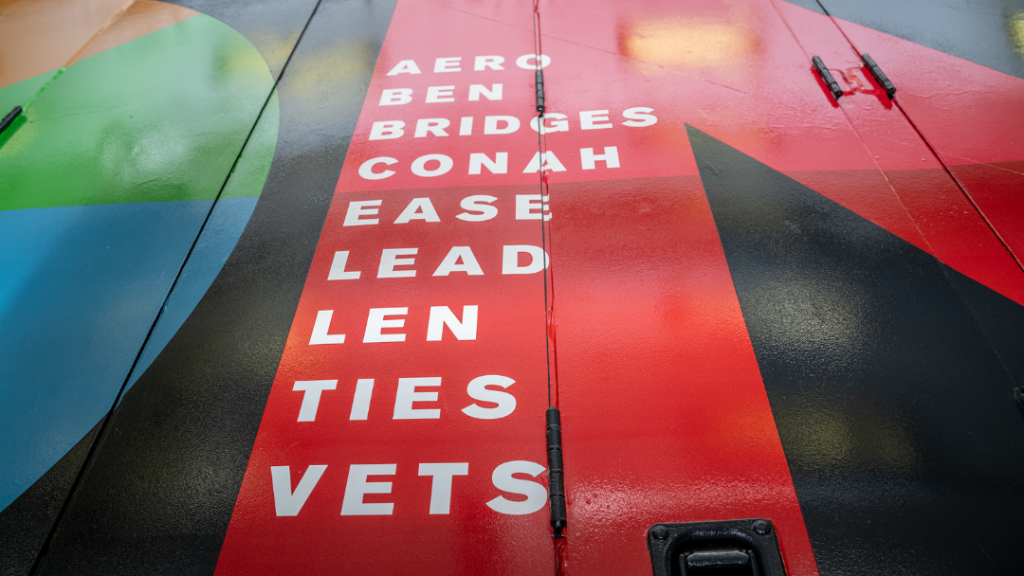 UP Partners with the Omaha Freedom Festival
One of the many ways that Union Pacific is working to create equity and inclusion in the community is through a partnership with Freedomtainment. Union Pacific is the presenting sponsor of the Omaha Freedom Festival, a Juneteenth celebration at the Malcolm X Memorial Amphitheater at 34th and Evans on June 19th, 2021. Union Pacific is sponsoring the festival and has designed We Are ONE bicycle helmets to be raffled off during the festival along with new bicycles provided by the Omaha Police Department. 
Amy Bang, senior manager-Diversity and Inclusion, Workforce Resources at UP, talked about this relationship between Union Pacific and Freedomtainment, saying that the partnership, "aligned with UP's DE&I efforts" and "allowed UP to engage with events and the Omaha community." This lines up with Freedomtainment's mission to Educate, Empower, and Entertain the Omaha, Nebraska community about North Omaha culture while bringing awareness to local, social, and business resources.
We hope to see you at the Omaha Freedom Festival on June 19th, 2021, for a celebration of Juneteenth. "Juneteenth is a day of reflection to appreciate, acknowledge and honor the experience of others that came before us," said Amy Bang. "Owning our past is a reminder that our work to reach equity is not done. We should use the holiday as an opportunity to come together, celebrating our shared humanity and community." At Freedomtainment, we couldn't agree more, and we're so excited to continue to partner with Union Pacific as we work towards goals of justice, equity, inclusion, and opportunity.